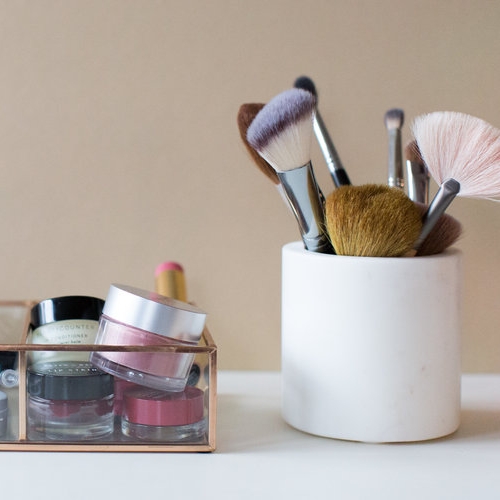 We provide individual or a series of private or group makeup lessons for all ages using only high performing clean beauty products. A basic lesson is 90 minutes in length; additional lessons are 30, 60, and 90 minutes long, depending on goals and needs. Lessons are typically provided in a studio or spa setting in DC, Maryland, Northern Virginia, and NYC. For an additional fee, we can bring the lessons to you.
The makeup bag makeover involves going through your current makeup products and assessing which ones you should keep or throw away. We help streamline your beauty routine and recommend additional products that best match your lifestyle and makeup goals. We can shop with or for you. The makeup bag makeover is typically a add-on to a private makeup lesson and is 30 min to an hour in length.
Private makeup lessons start at $250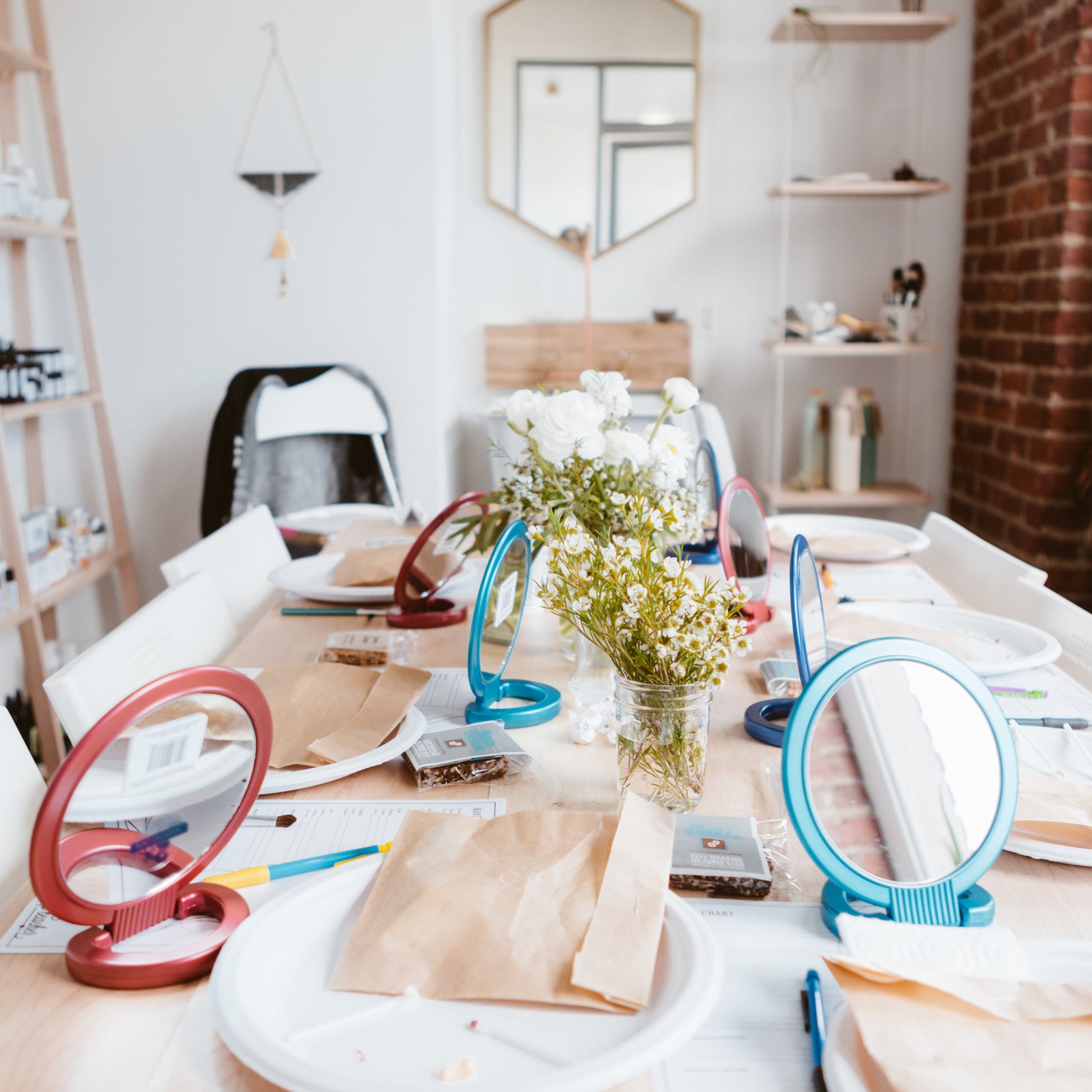 We are available for adult and preteen/teen makeup classes, during which we provide a demonstration to larger groups, addressing a particular topic or specific makeup need. You can book us for a private makeup class exclusively with your invited guests or you can attend one of my makeup classes that's open to the public. Makeup classes usually include a demonstration and a hands on approach.
Depending on the class size, group classes typically start anywhere from $55-$150 a person